www.marilyn-monroe-fanclub.de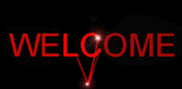 Event:
Der bekannte Künstler Fritz Lutz zeigt zur Eröffnung seines
neuen Atelier Nr 53 in Ilsede
Luckauer Ring 53
eine beeindruckende Marilyn-Monroe-Ausstellung,
die noch bis Ende Mai zu sehen ist.
Verschiedene Künstler aus dem Peiner Land
interpretieren Marilyn in ihren Werken
auf ganz unterschiedliche Weise.
Der Fanclub präsentiert ebenfalls in dieser Ausstellung
zahlreiche Magazine aus den letzten 50 Jahren mit Marilyn.
Some Like It Hot


---
Herzlich willkommen
beim Internationalen Marilyn Monroe Fanclub Deutschland.
Bei uns treffen sich Fans aus aller Welt.
Viel Vergnügen auf unseren Seiten
und immer einen guten Gedanken für Marilyn!
A warm welcome -
you`ve found us.
International Marilyn Monroe Fan Club Germany.
Keep in touch with Marilyn fans from all over the world.
Enjoy your stay ! Have a good thought for Marilyn!
Last Update: 01. Mai 2017
MARILYN MONROE
is a trademark
of the Estate of Marilyn Monroe, LLC
All photos on this site are COPYRIGHTED by their respective owners
and should not be used for commercial purposes.