www.marilyn-monroe-fanclub.de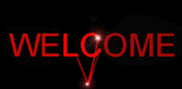 1992 -2017
25 Jahre Marilyn-Monroe-Fanclub
Some Like It Hot


---
Herzlich willkommen
beim Internationalen Marilyn Monroe Fanclub Deutschland.
Bei uns treffen sich Fans aus aller Welt.
Viel Vergnügen auf unseren Seiten
und immer einen guten Gedanken für Marilyn!
A warm welcome -
you`ve found us.
International Marilyn Monroe Fan Club Germany.
Keep in touch with Marilyn fans from all over the world.
Enjoy your stay ! Have a good thought for Marilyn!
Last Update: 03. Juli 2017
MARILYN MONROE
is a trademark
of the Estate of Marilyn Monroe, LLC
All photos on this site are COPYRIGHTED by their respective owners
and should not be used for commercial purposes.